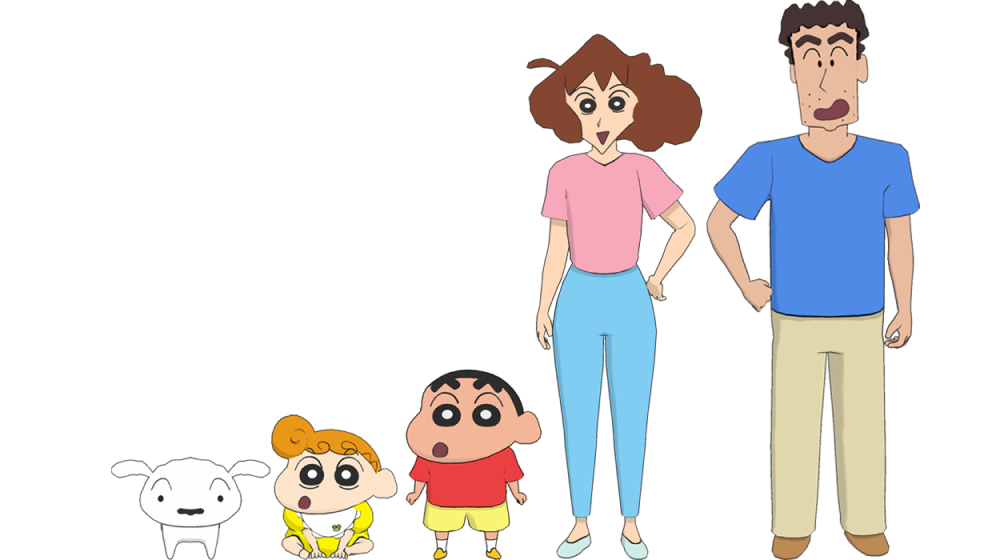 Shin-chan and the Nohara Family
At the center of it all is the inexhaustible five-year-old Sinnosuke Nohara himself!
Accompanying him are his dad Hiroshi, his mom Misae, his sister Himawari, and his beloved pet dog Shiro.
The Noharas have traveled all the way from Kasukabe to Asso.
Everything is lined up for a fun week of summer vacationing! Or at least, so it seems...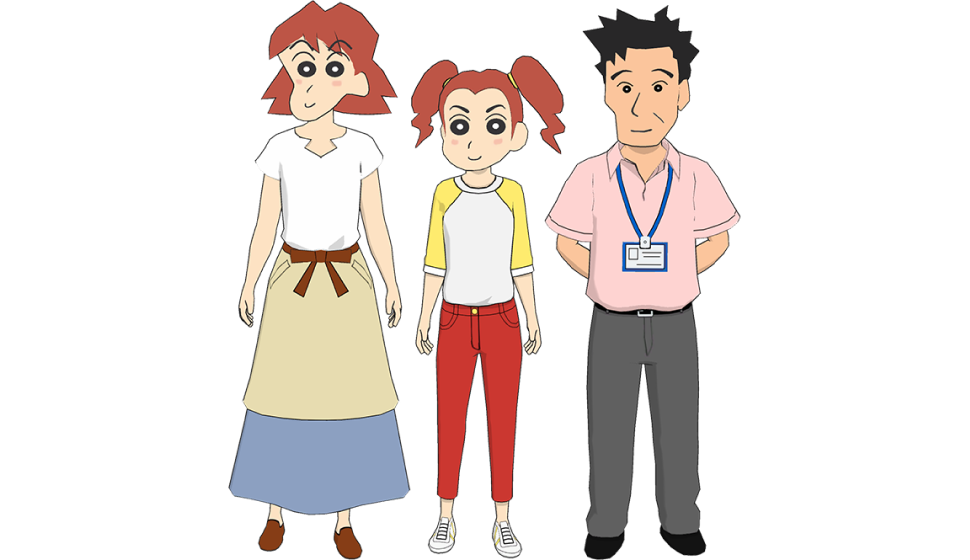 The Hinoyama Family
From left to right: Yoyoko, Lalako, Cap
The Hinoyama family is hosting the Noharas while they're in Asso.
Yoyoko runs the local Hinoyama Café. She's actually one Misae's childhood friends! Lalako is Yoyoko's younger sister, and she became quick friends with Shinnosuke. Their father, who runs the local news agency, is actually called Mamoru, but everyone just calls him Cap!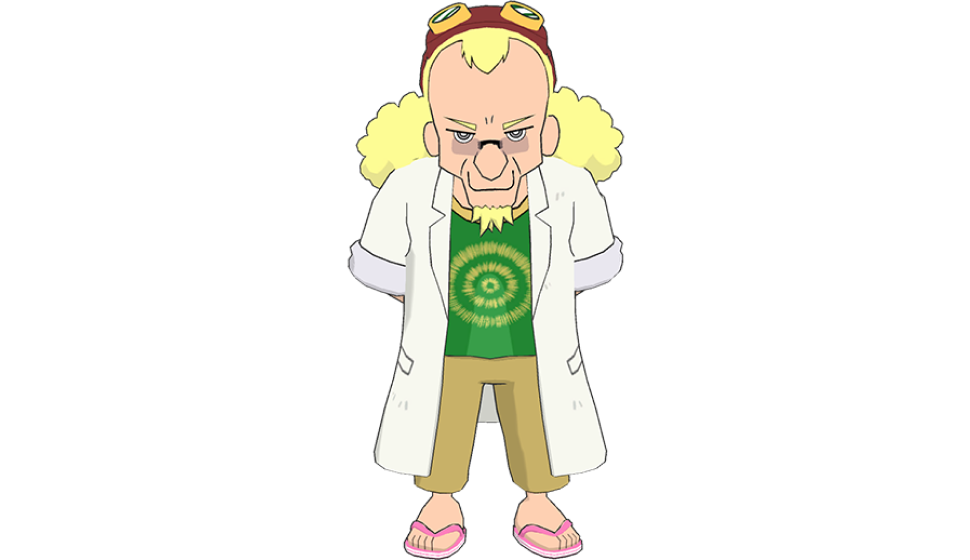 Professor Akuno
The self-proclaimed "Scariest Mad Scientist of All Time".
He's easily one of the most important characters in this entire story!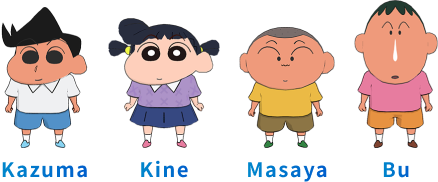 Some of the local kids that Shinnosuke meets in Asso.... Why do they look exactly like his friends from Kasukabe?!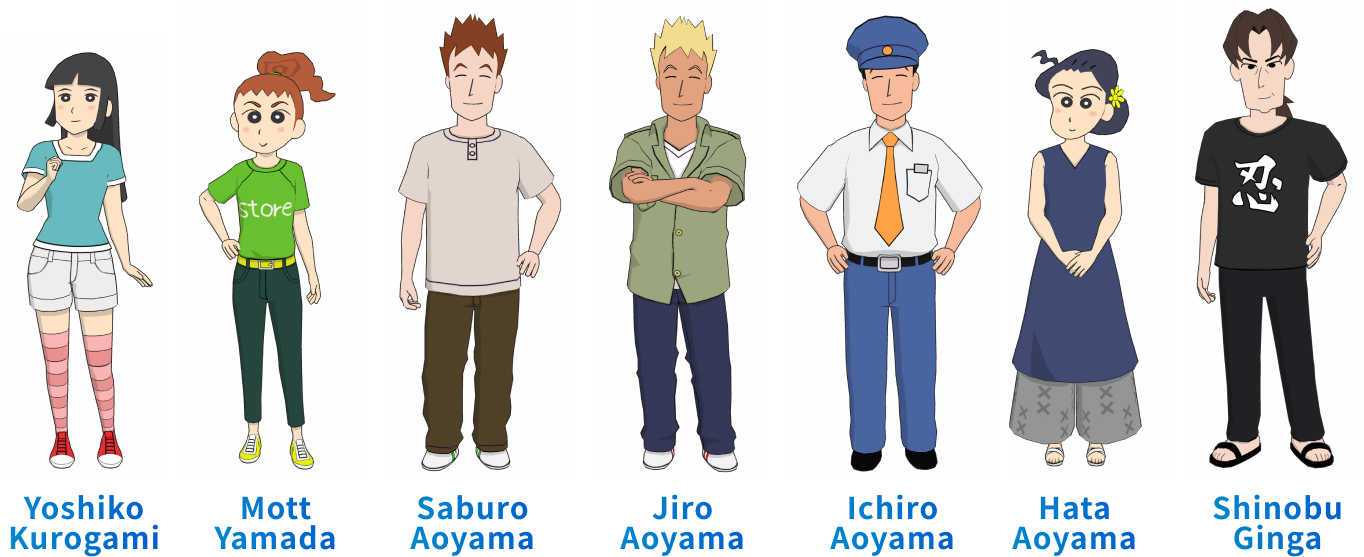 Asso's villagers.
All kinds of stories will unfold through Shinnosuke's interactions with the locals.